.ti3 Combiner
The following script will combine two Argyll Color Management System .t13 measurement files.
See Custom Argyll Color Patches for more information.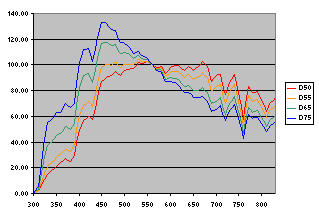 More resources
The .ti1 Customizer.
D55.zip, custom spectrum files for specifying the D55 (5500 K) illuminant when using colprof to create a printer profile.
A custom spectrum file generator.
ProPhoto2255 RGB, the ProPhoto RGB working color space with gamma set to 2.2 and white point to 5500.
Please visit russellcottrell.com.